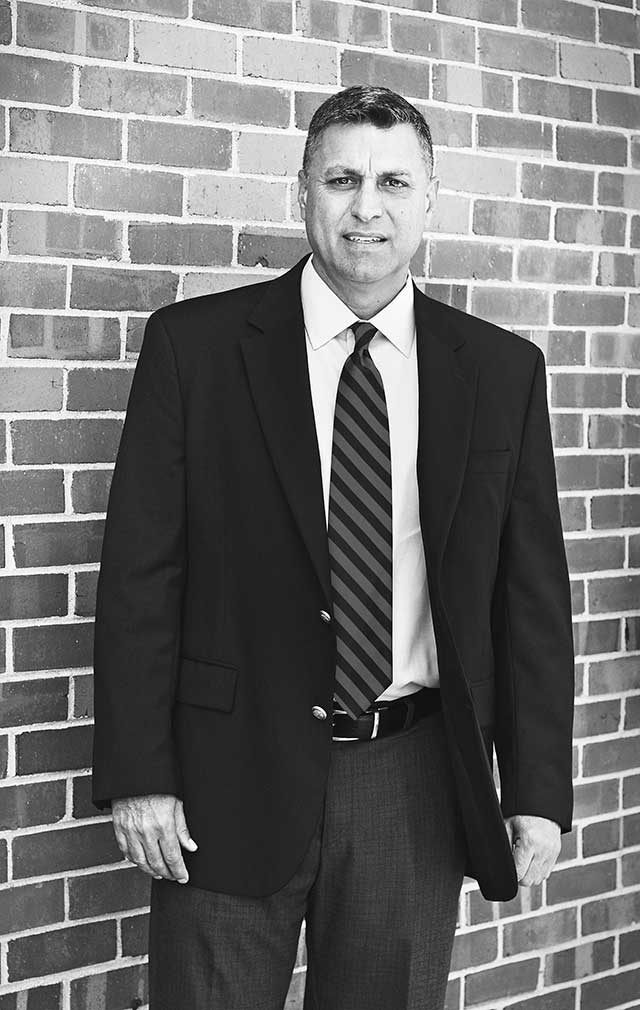 Rick Evans was born in 1959 at Keesler Air Force Base in Biloxi, Mississippi. He grew up in central Florida, where he spent much of his time outdoors – playing high school sports, hunting and fishing.
Rick attended law school at the Levin College of Law at the University of Florida, where he served as the Senior Executive Editor for the Law Review. After graduation, Rick joined an Atlanta firm known nationally for its expertise in real estate and community association law. From 1984 to 1990, Rick litigated complex business and construction defect cases, and also represented community associations in a wide variety of legal matters.
The desire to gain experience conducting jury trials led Rick to another Atlanta firm that concentrated in trial work. From 1991 to 1998, Rick represented companies in the transportation and trucking industry, and handled catastrophic injury and wrongful death cases at the trial and appellate levels in state and federal courts across the SE United States. Rick's practice also focused on mediations and arbitrations in connection with a wide variety of disputed business matters.
After nearly fifteen years in private law practice, Rick jumped at the opportunity to join the in-house legal team at John Wieland Homes in 1999, where for 12 years he engineered practical solutions to complex legal problems and managed all aspects of litigated matters related to the business of home building in Georgia, North and South Carolina, Tennessee and Florida.
In April of 2011, Rick fulfilled a life-long goal and started this firm. Over the last four years, Rick's practice has focused on representing home building companies and small businesses in handling day-to-day legal issues, as well as the representation of individuals and businesses in resolving contested matters through litigation, arbitration and mediation.
Rick has four sons ranging in age from 29 to 16, and twin grandsons. He has participated in coaching youth sports for years, and also volunteers as a Court Appointed Special Advocate (CASA) to advocate for the best interests of abused and neglected children in the foster care system.
FAYETTEVILLE
320 West Lanier Avenue, Suite 200,
Fayetteville, GA 30214